Art Shop Unique is situated in a narrow street of Primošten old town, on the coast of Croatia. It's decorated in the rustic Dalmatian style with great attention to detail so that you could feel comfortable and at home. Since our shy beginnings in summer 2008 it blossomed into a lovely jewelry and souvenir shop that displays works of several local artists, including the owner. 
MAY - JUNE - JULY - AUGUST - SEPTEMBER
EVERY DAY     10:00 - 20:00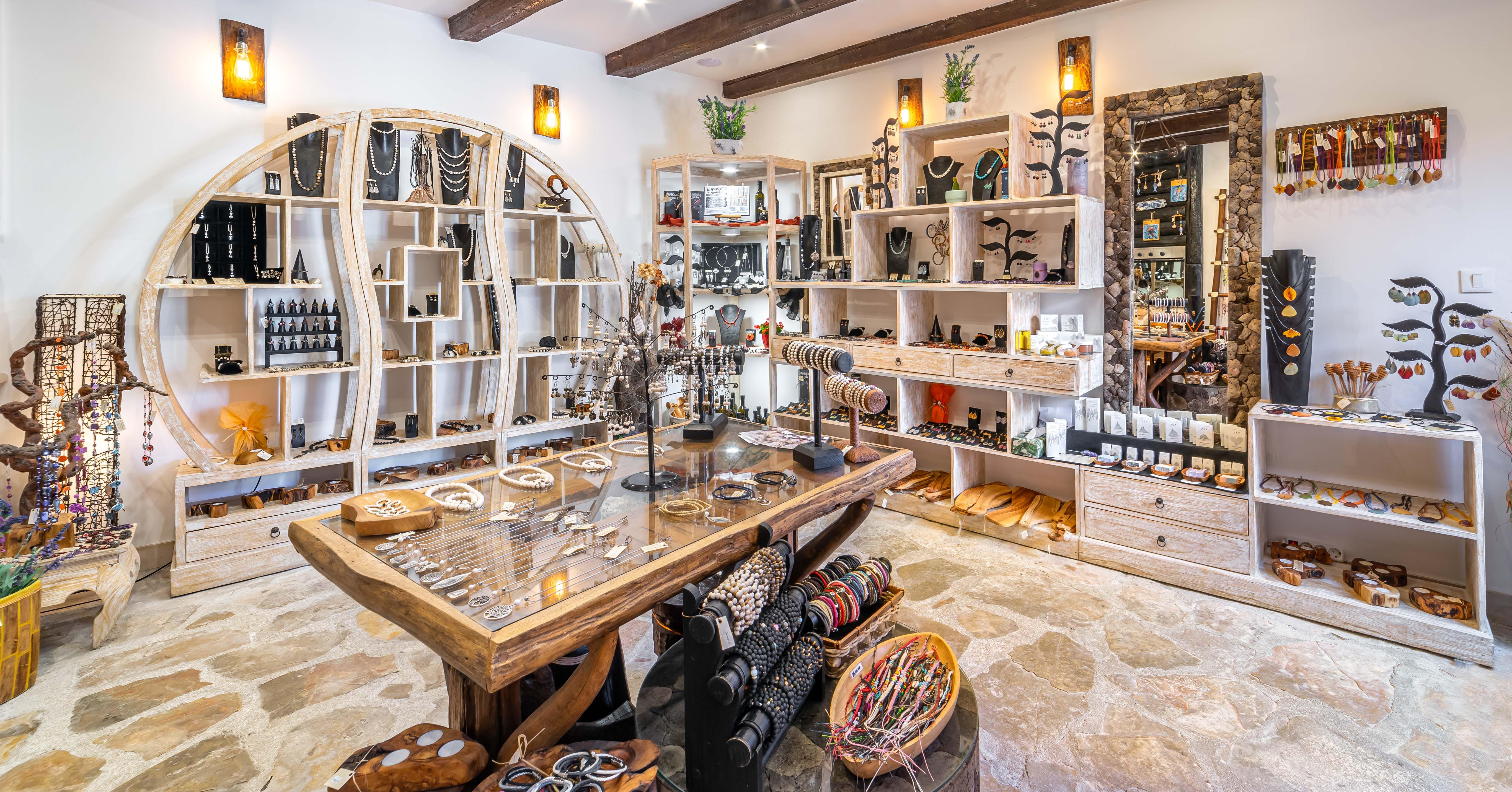 We specialize in jewelry made of Croatian limestone from the island Brač. This stone was traditionally used as a building material so you can see it on many important buildings and churches built in Croatia in the Roman time and later on. As it became famous for its quality it started being used outside of Croatia as well. It is believed it was used in the construction of the White house in Washington. Today it is increasingly used by artisans in jewelry and souvenir making.
              Aside from the minimalistic elegance offered by the white limestone we love using semiprecious stones as they open up a whole world of possibilities with their diverse colors. Our favorites are Amethyst, Agate, Rose quartz, Sodalite Jasper, Hematite and Lapis Lazuli. These gemstone beads are then combined with the finest materials  such as stainless steel, silver, copper or brass and designed into unique necklaces, bracelets and earrings. 
Although we love to work with limestone and gemstone, you can also find jewelry made of various materials such as dried flowers, recycled bicycle tubes, aluminum, eco-leather and Fimo clay.
If jewelry is not what you are looking for we offer other souvenirs as well. Olive wood candleholders, bowls, chopping boards or salad servers will make a perfect gift combined with a Dalmatian cookbook or local extra virgin olive oil. 
Olive oil also stars in the natural cosmetics line we offer. It appears as a base for all our handmade soaps and body scrubs whose amazing smells will bring back the memories of Dalmatia long after you're back in your home country.
In case you are looking for something purely decorative you might fall in love with the brass and copper statues inspired by different Adriatic sea animals such as seahorses, octopuses or rays.  
We also offer a variety of ceramic fish that were hand formed, baked in a kiln, glazed and combined with wood and seashells to create a line of wall decorations. 
And for fine art lovers we have a collection of miniature paintings inspired by traditional Dalmatian motives and Primošten itself. The artist uses acrylic paint on canvas.